Outside of land , the most valuable resource for the farmer is water. Four continuous years of drought the year before last, have brought down farming considerably, increased migration to search for an income and generally a bleak scenario in the Valley. Unless this is tackled on an urgent footing, in a few years we face an uncertain future. Learning from the many methods employed by the Paani Foundation in Maharashtra, we have started certain interventions here last year which have started to show positive results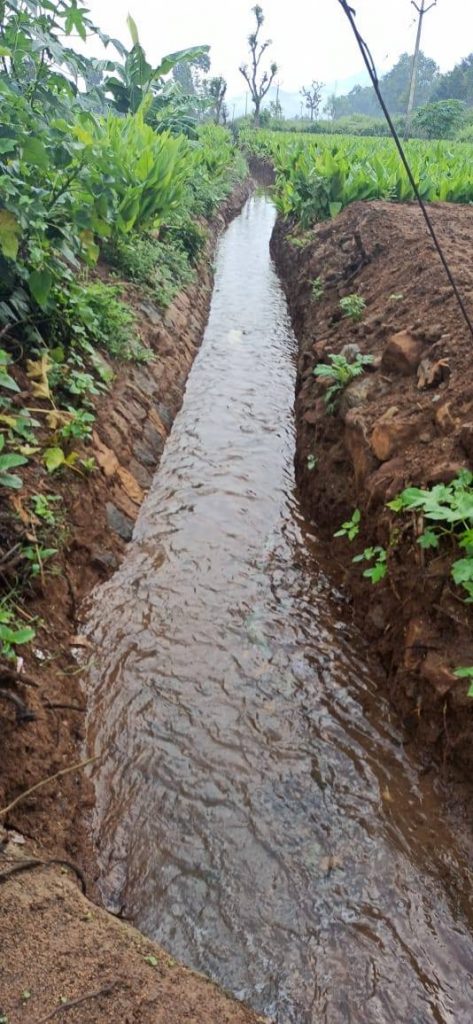 This we did by help from CSR of companies as well as utilising the MNREGA funds well.
1. Desilting of all old check dams
2. Clearing of all silt and overgrowth of traditional canal systems in the villages
3. Building 'spring stops' in all places where water comes out from the hills during the monsoons.
4. Digging farm ponds wherever the farmers allow us to.
5. Raising field boundaries so that all rain water falling in the fields remains there and seeps downwards, and preserves the top soil.